Haven't used them yet. Waiting for jerky that I made, to be eaten
Only the best for your best friend.
All brands featured are committed to quality, transparency, and sustainability. Get free shipping on orders over $50 We stand by our goods with our love-our-products guarantee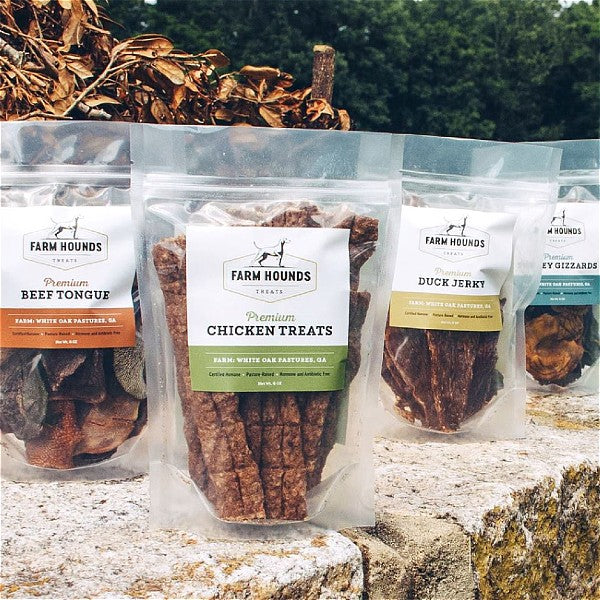 Farm Hounds
Focusing on creating treats from humanely-raised animals, Farm Hounds works with small farmers that provide a natural environment where they spend their days grazing over open acres of land and eating a natural, organic diet. The result is a healthier, higher quality treat.