Great, wholesome treat!
I love dog treats that don't have added fillers and these chicken strips really fit the bill. I love that they're pasture raised and most importantly, my girl LOVES them! I will buy again and highly recommend these healthy treats!!
Only the best for your best friend.
All brands featured are committed to quality, transparency, and sustainability. Get free shipping on orders over $50 We stand by our goods with our love-our-products guarantee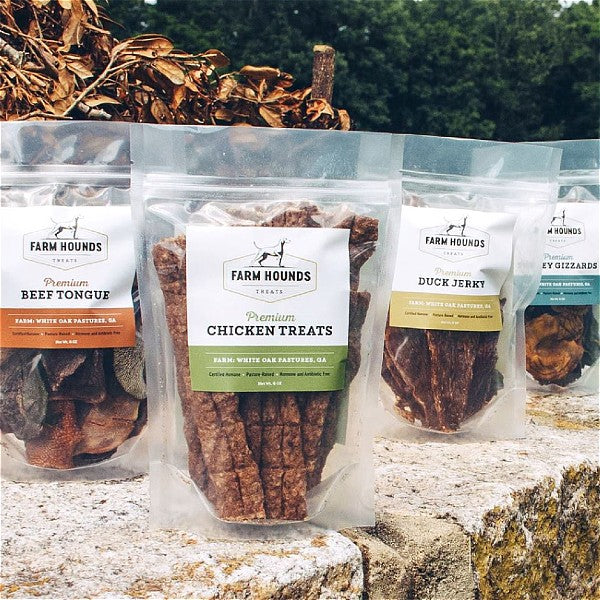 Farm Hounds
Focusing on creating treats from humanely-raised animals, Farm Hounds works with small farmers that provide a natural environment where they spend their days grazing over open acres of land and eating a natural, organic diet. The result is a healthier, higher quality treat.