Great Chews!
These chews are awesome! My dog is currently on exercise restriction and since she's a calmer dog I was looking for something to relax her without knocking her out for hours. These chews accomplish that! They put Stella in a relaxed state where she's calm, but can still enjoy her day.
Good product
So my girl is super anxious about EVERYTHING! I don't know if it's the breed or because she's a COVID baby, but she's a bit of a mess. This product works well for her if I'm home. It helps her not be so freaked out when she hears delivery men or other dogs barking in the neighborhood. Unfortunately it doesn't really do the trick for her if we leave her alone. She still will bark almost the entire time we're gone. I was hoping I could stop giving her the prescription anti anxiety meds, but I will still have to use them when she's left alone. But for day to day anxieties I will continue to use this product because it does seem to help her.
Only used once - but seems to work.
Had a thunderstorm the other night and my labradoodle immediately went to hide under truck. I "pulled" her out got her inside my camper and attempted to give her the Bye Bye Pul Worries, but what I didn't think of is when she is scared she won't eat. I put peanut butter on them and set it in front of her. A while later I looked and she had eaten them and was asleep, the storm continued but she was relaxed enough to sleep through a lot of it.
Still not sure
So far I don't see a difference in my girl. Not saying it's not a good product, just don't see a difference yet.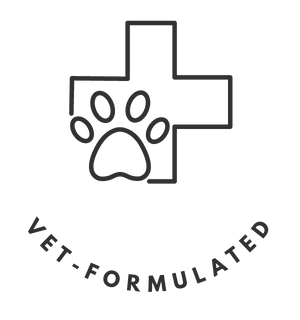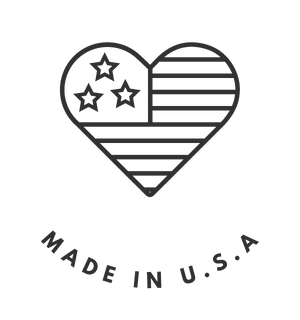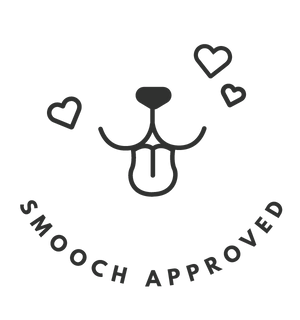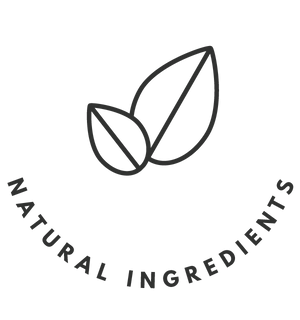 Key Benefits
Perfect for any occasion
Can be used daily or as needed for those scary situations, like vet visits, groomers, car rides, fireworks or thunderstorms.
Key Benefits
Long lasting results
Specially formulated to help your best friend stay calm all day. That way you can both spend less time stressing.
Key Benefits
Works to calm your dog naturally
We look to Mother Nature for our ingredients, with our chews containing green tea, lemon balm, natural amino acids, and vitamins. Plus, they are free of corn, artificial ingredients and wheat that may cause an upset tummy.
Vet Selected
Natural Ingredients
Lemon Balm

The herb is said to soothe symptoms of stress, increase calmness, and boost mood and alertness.

Thiamine

Known as the "anti-stress vitamin," this B-complex vitamin helps calm and relax dogs who are anxious. It also may strengthen the immune system to help the body better withstand stressful situations.

L-Theanine

A natural amino acid found in green tea leaves, it naturally supports relaxation and reduces overexcitement, therefore, anxiety. The result is a calm and balanced dog.

L-Tryptophan

A natural amino acid, it is said to help in the production of serotonin in the brain, helping reduce -related aggression and anxiety.
Only the best for your best friend.
All brands featured are committed to quality, transparency, and sustainability. Get free shipping on orders over $50 We stand by our goods with our love-our-products guarantee
Frequently Asked Questions
Why do a subscription?
Never stress about running out of Bye Bye Pup Worries, especially for the dogs who need some daily help in the chill department. Plus, we always give you free shipping, 10% off your order, and you can cancel anytime.
How much should I give my dog?
We have a super simple feeding guideline: Under 44 lbs: 1/2 chew daily; 45-66 lbs: 1 chew daily; and over 66 lbs: 2 chews daily.
Bye Bye Pup Worries can be given daily or on an as-needed basis. It is safe to double or triple the dose in times of increased stress and anxiety.
When can I start seeing results?
Often dog parents start seeing results between 20-30 minutes, but this can vary.
Can I use Bye Bye Pup Worries for long-term use?
You sure can. Our products are perfect to help support calmness and relaxation, while easing nervousness and stress for all life stages and dog sizes.
Is there CBD in Bye Bye Pup Worries?
Nope. It is completely CBD free.
Where is Bye Bye Pup Worries made?
It is proudly made in the USA. We manufacture our soft chews in a facility that is regulated by Good Manufacturing Practice (cGMP), is FDA-registered and certified with the National Animal Supplements Council (NASC). We only work with the best manufacturing partners that source the highest quality ingredients from suppliers who live up to our standards of testing, safety, and quality.
What if my dog is on medication or has a health condition, should I give her Bye Bye Pup Worries?
Because we don't know a dog's medical history, we always suggest consulting with your veterinarian before you start your pup on a new supplement.
Don't see your question above?
Feel free to email us at hello@thisdogslife.co or check out our FAQ page.